What is Let's Drum?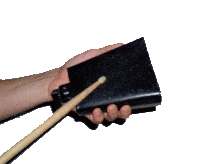 It is an interactive, community-based educational program that uses music as a means to introduce or develop a variety of elements in peoples' everyday lives. Through the use of musical games, structured traditional rhythms, and improvisation, participants from all levels of musical ability can play in a comfortable and welcoming setting.
Where can Let's Drum be offered?
Cultural Events
Community centers
After-school programs*
Birthday parties
Festivals
Day camps
* The Let's Drum program adheres to the:
NEW YORK STATE LEARNING STANDARDS
and the
NATIONAL STANDARDS FOR MUSIC EDUCATION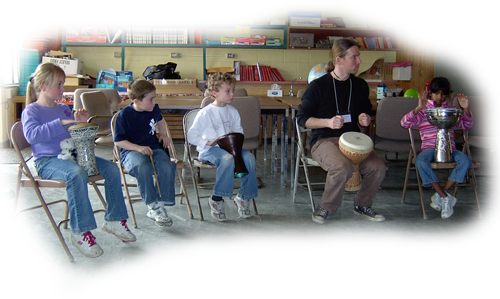 What are some of the themes?
Leadership Fun

An appreciation for history

Geography Coordination Creativity

Cultural Understanding

Communication Skills